Whether you built their verandah, fitted their kitchen or painted their fence - your good work is being admired by your customer's family and friends. So why not let them do your marketing for you? List your business on TradeClique and access quality referrals from previous customers and your own personal network

The best referral is one from a happy client, which means less time quoting on jobs & more time doing what you do best.

The larger your network, the more referrals you'll receive. Let positive client experiences drive your business growth.

Easily find and connect with other contractors that your peers currently work with and trust.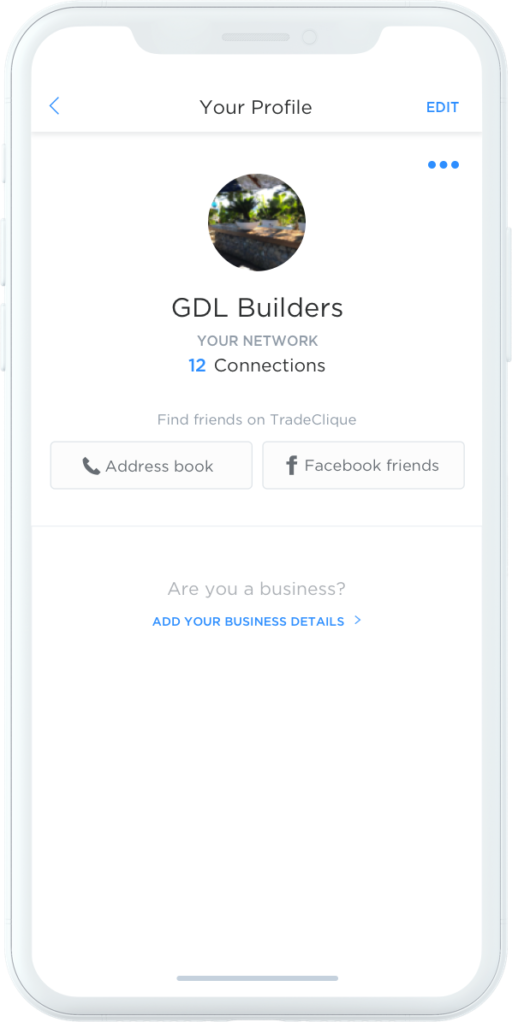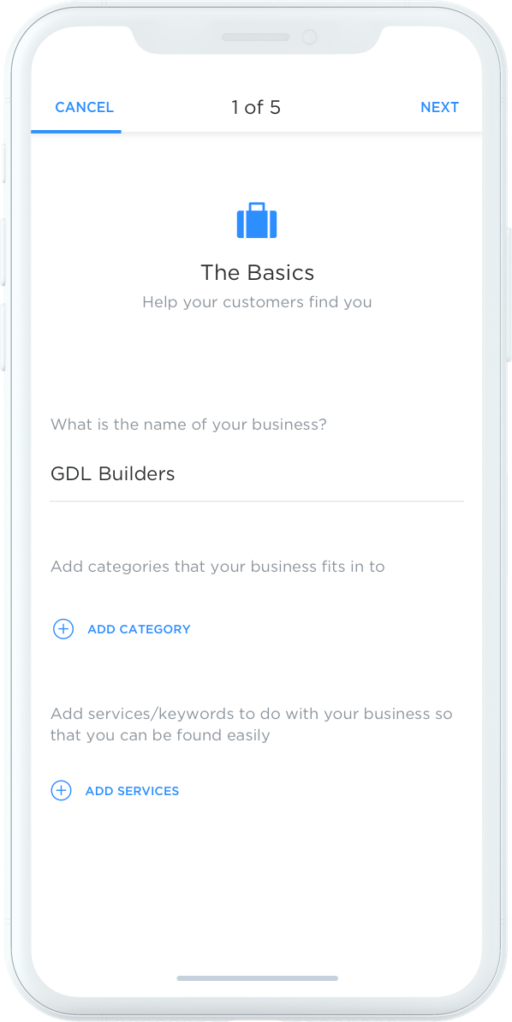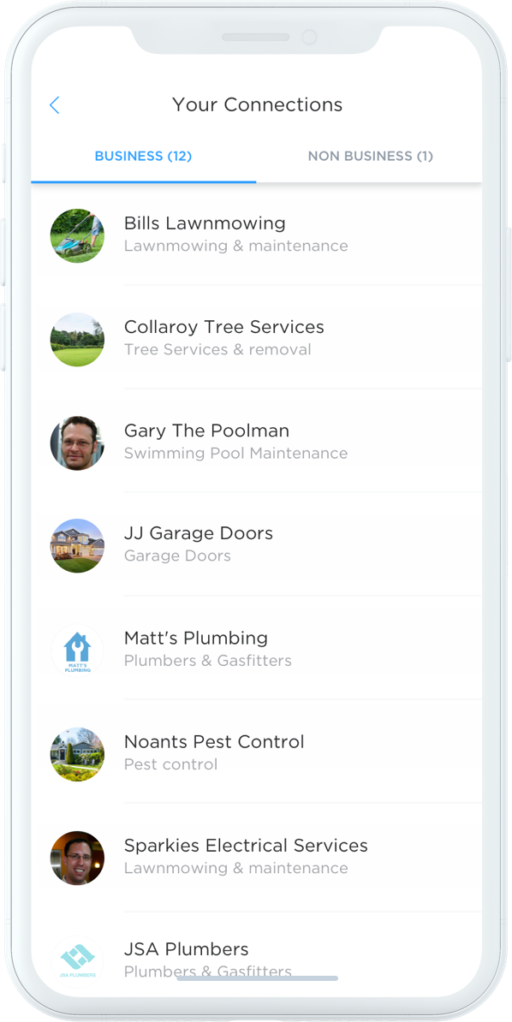 It's free & easy to get started
1. Sign up as a Business
Download the App and go to your profile screen to "Add your business details".
2. Enter your details
Input the important details of your business such as name, services you provide, pics of previous jobs and what areas you're willing to work in.
3. Start building your network
You'll now be searchable within the TradeClique network as a business, so the more clients that add you, the more of their friends that will be able to find you.
Download from the Apple store
With over 100,000+ business listings, you can now have personalised search results that continually evolve as you and your friends find tradie's you can trust.